Reggae against Landmines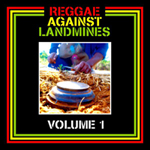 Reggae against Landmines
Volume 1. Initiative for the support of MgM's movement against landmines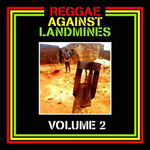 Reggae against Landmines - The third edition is being produced
Music album for the support of MgM's work
A unique initiative for the support of MgM's movement against landmines started early in 2011. Ten well-known artists performing Reggae music, which has its roots in Jamaica and is not only enjoying a high international popularity with the young, have written songs for the first and second edition of the REGGAE AGAINST LANDMINES Sampler.
REGGAE AGAINST LANDMINES was initiated by the music label OHM GROWN RECORDS: "On the one hand our aim was to publicize the issue to a broad and especially to a young audience and to point out, how dangerous landmines still are. On the other hand we like to contribute directly to the demining work with the income generated through REGGAE AGAINST LANDMINES, which goes completely to MgM. In order to donate as much as possible we refrained from producing an intricate and expensive CD and instead have publicised the sampler as MP3 album in online shops.
The outcome is two artistically valuable albums which can be downloaded from the internet worldwide. In Germany one can buy REGGEA AGAINST LANDMINES Volume 1 and Volume 2 at Amazon for example. Just visit www.amazon.de and look for Reggae against Landmines.
The third edition is being produced, some songs are still missing. Should you be a Reggae artist and would like to donate a song you are welcome to contact us at mgm@mgm.org with the reference Reggae against Landmines.