Kuando Kubango
New demining project in Kuando Kubango
After previous funding from the EU ended, the demining task in Kuando Kubango was suspended in 2012. Since then MgM focused on demining in Malanje. Then, during August 2014 MgM received notification that the organisation had been allocated the Lote 5 contract (South-east Kuando Kubango Province) from the EU.
Read the report "Kuando Kubango 2014 September - December"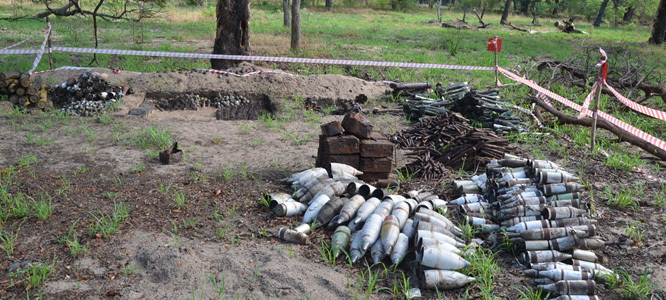 Demining continues in the old UNITA Training Base at Bumbe. This stockpile of Land Service Ammunition and Landmines were removed during September and October.
Hope for Angola: The KAZA-Park
The Kavango-Zambesi-Transfrontier Park includes areas of Namibia, Botswana, Zambia, Zimbabwe and Angola – a unique conservancy the size of Italy is developing. Main aim of the KAZA Park and the reason why the initiative is so unique, is the integration of the rural population into the park including communities from former conflict areas for example Zimbabwe and Angola, an idea formulated by the WWF twenty years ago.
Background information Kaza & Kuando Kubango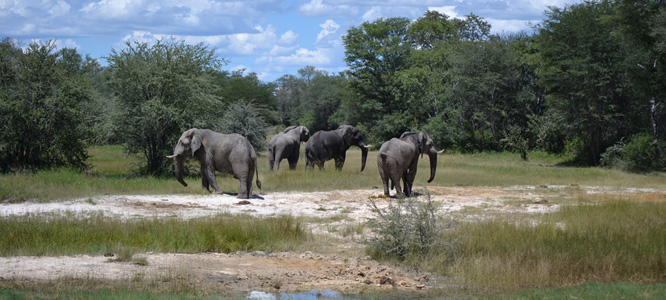 A small group of elephants at a waterhole close to the Okavango river (and not far from our basis)